Main content starts here, tab to start navigating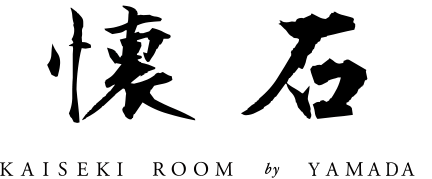 Kaiseki Room by Yamada immerses guests in a fully sensory dining experience – from the design of the intimate room to the gracious style of service, and the thoughtful progression of the visually mesmerizing, meticulously prepared tasting menu, inspired by the traditional zen tea ceremony.
"While people may be familiar with the concept of kaiseki cuisine,
there is an even greater opportunity to illustrate the essential meaning and true spirit of kaiseki,
which I aim to do for the guests at Kaiseki Room."
Chef Isao Yamada
Slide 1 of 6
Slide 2 of 6
Slide 3 of 6
Slide 4 of 6
Slide 5 of 6
Slide 6 of 6
SENSORY

The design of Kaiseki Room is inspired by the calm, thoughtful nature of the zen Japanese tea ceremony. Upon entering, guests are immediately transported to another place, far from the bustle of the busy midtown neighborhood. Undulating carved woods hug the edges of the room, at once gently sloping and soaring, making guests feel protected and welcomed in this highly unique space.



DISCOVERY

Chef Yamada calls on his many years of experience preparing traditional kaiseki cuisine to constantly reinvent his seasonal dishes with contemporary preparations, presentations and techniques, ensuring that guests always have a most unique experience. His signature dishes – donabe rice and hassun – undergo exciting evolution as he seeks to source and showcase the finest ingredients at the peak of their freshness.




JOYFUL

While the Japanese zen tea ceremony inspires a certain tone of reverence and seriousness, Chef Yamada's style of presentation and service is good-natured, friendly and approachable. Guests feel engaged in the meal, which melds tradition and modern day. The experience is inviting and hospitable, never austere. He derives joy from always presenting something new to his guests, who frequently return to try his latest creations.